Taking Brand Loyalty to the Next Level
Boston Pizza had a big goal. They wanted to make their guests more loyal to their brand. To do this, they needed to come up with a way to engage them in a relevant way, better understand their needs, and personalize their Boston Pizza experience.
The solution was to build a digital infrastructure, which would allow Boston Pizza to manage and develop an ongoing 1:1 relationship with their guests,
while allowing them to have a seamless visual experience across multiple Boston Pizza digital assets
.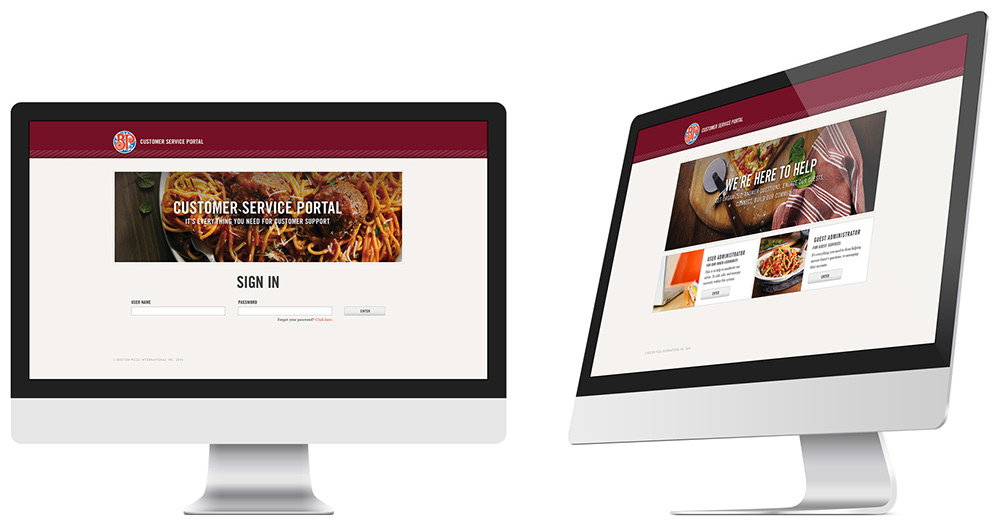 The MyBP ecosystem is a centralized data management system that connects all platforms. It also manages guest data preferences and transactions associated with more than $1 billion in annual volume. Plus, the MyBP app allows for
seamless identity management across more than five consumer touchpoints
: desktop, mobile site, mobile app, email, online ordering, and their in-store POS system.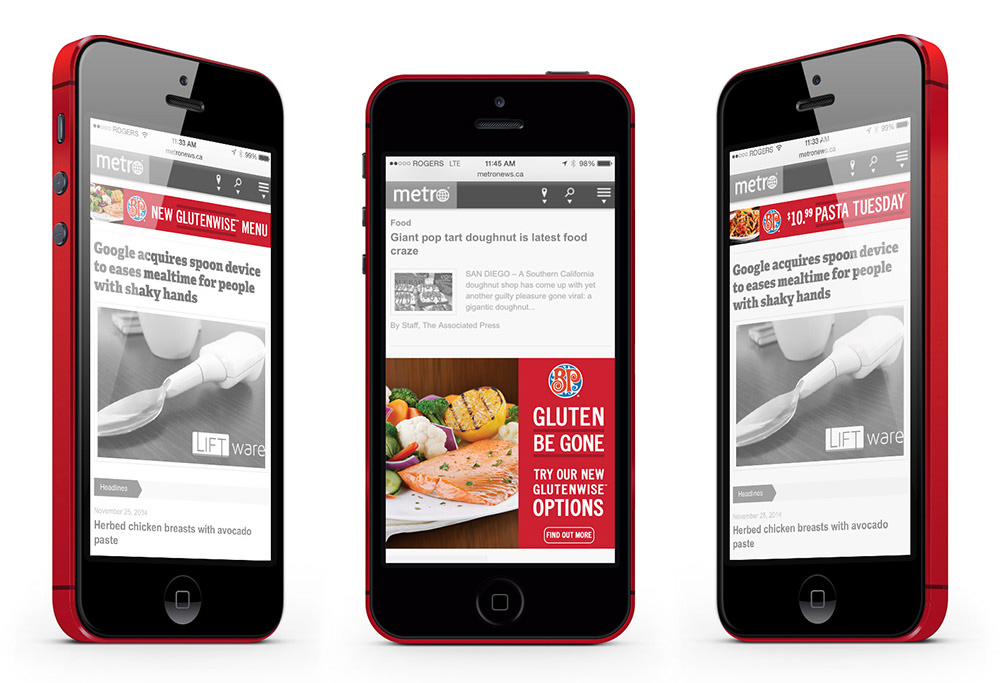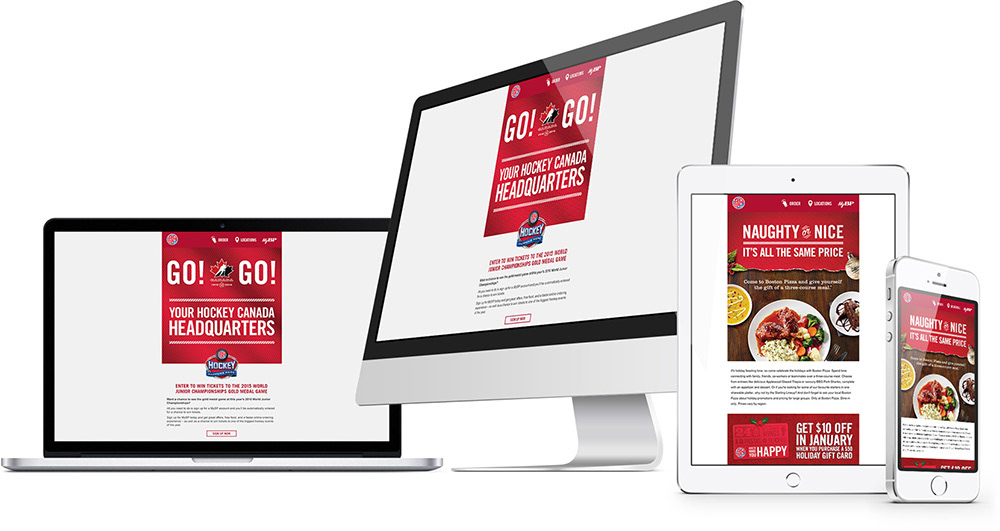 Strengthening Customer Relationships
To strengthen Boston Pizza's relationships with its customers, we also developed a connected customer service portal. It allows Boston Pizza's support staff to do the following things: access and edit guest profile information, trigger offer/coupon delivery, revise guest communication preferences, and view guest and program analytics.
My job was to align the user experience with customer service portal's capabilities with a focus on fundamental processes such as, registration, credentials, food selection, ordering and payment process, as well as the delivery option with address capture. I started this with creating the 
user flows:

The user experience and interface were designed to be so intuitive and "delicious" that encouraged customers to proceed with their order.
Working with Tracy Cox, a great food photographer truly enhanced this app.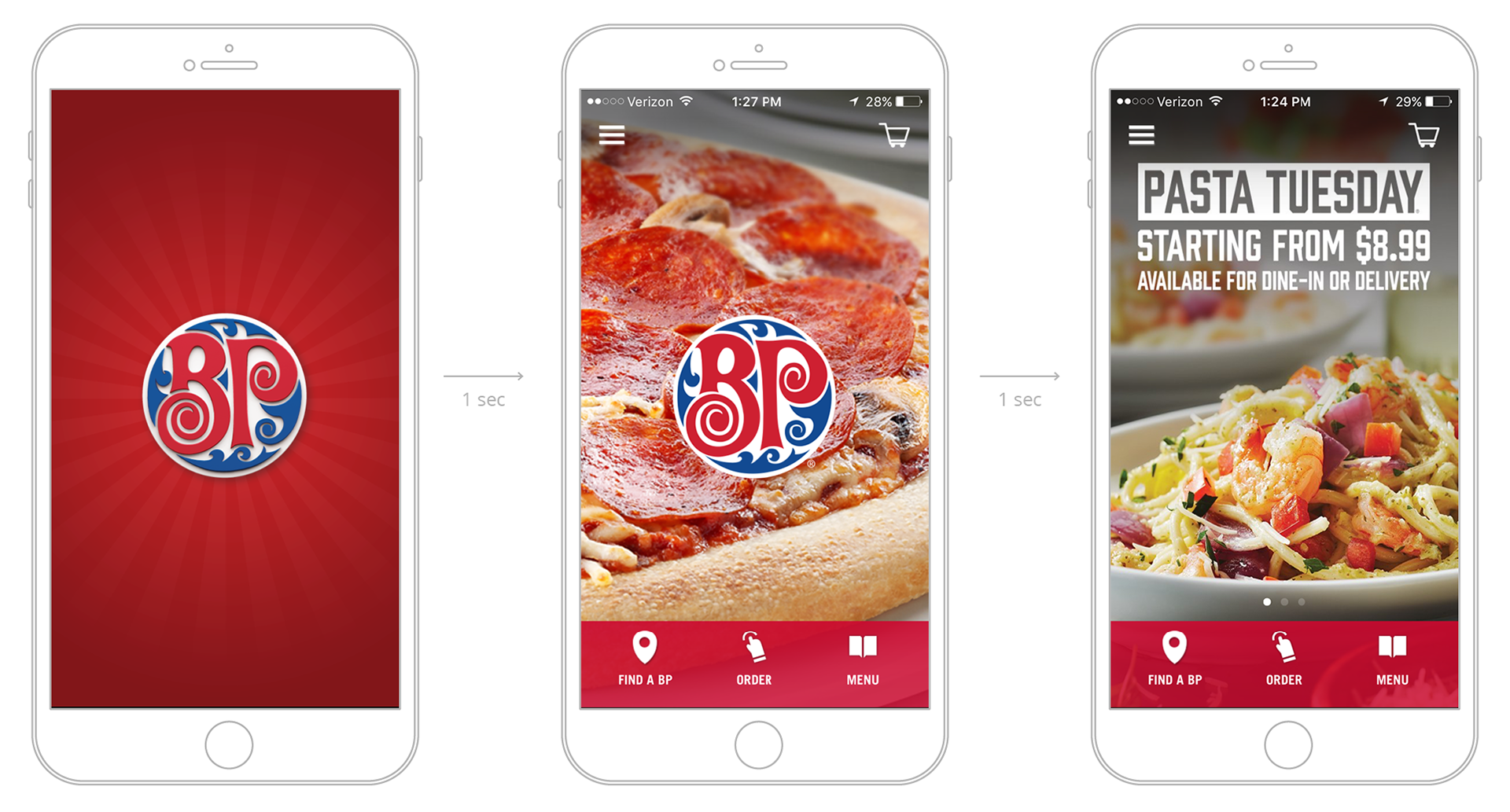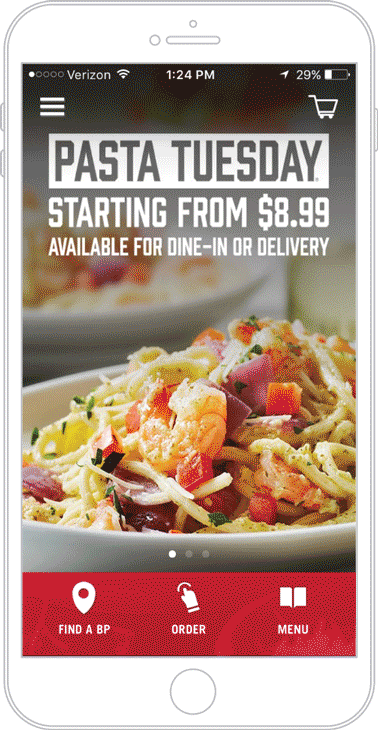 navigation, signup, order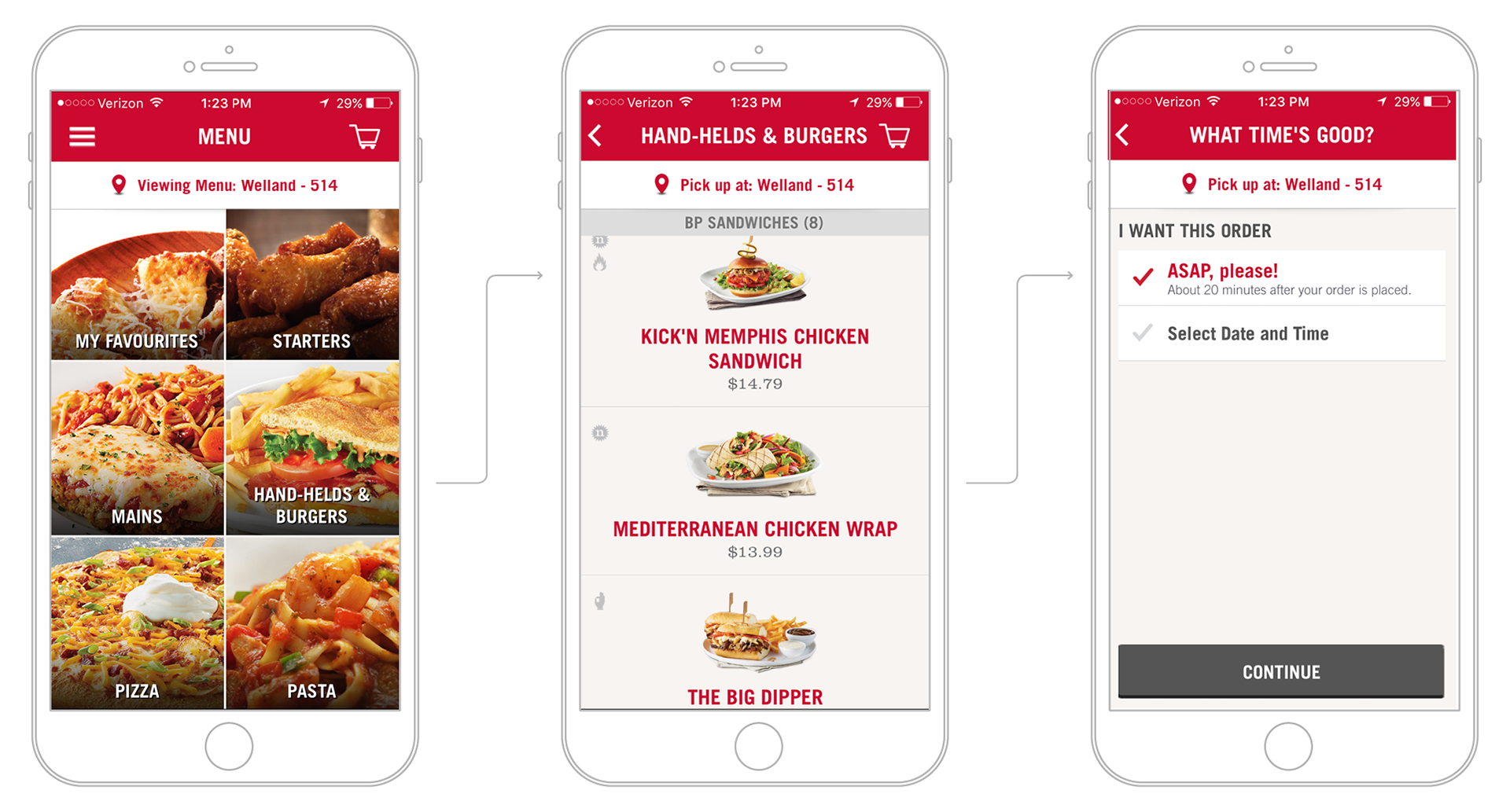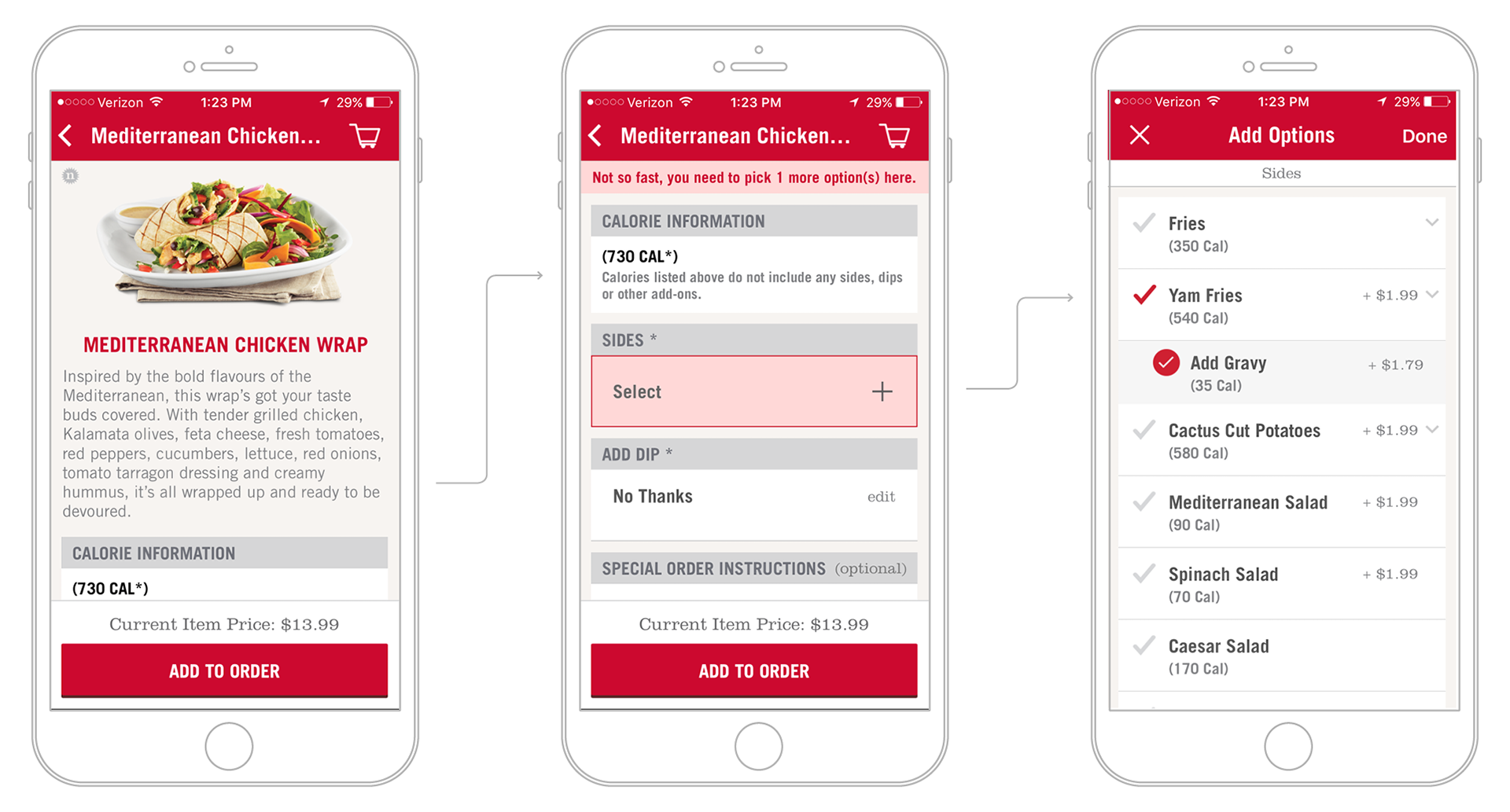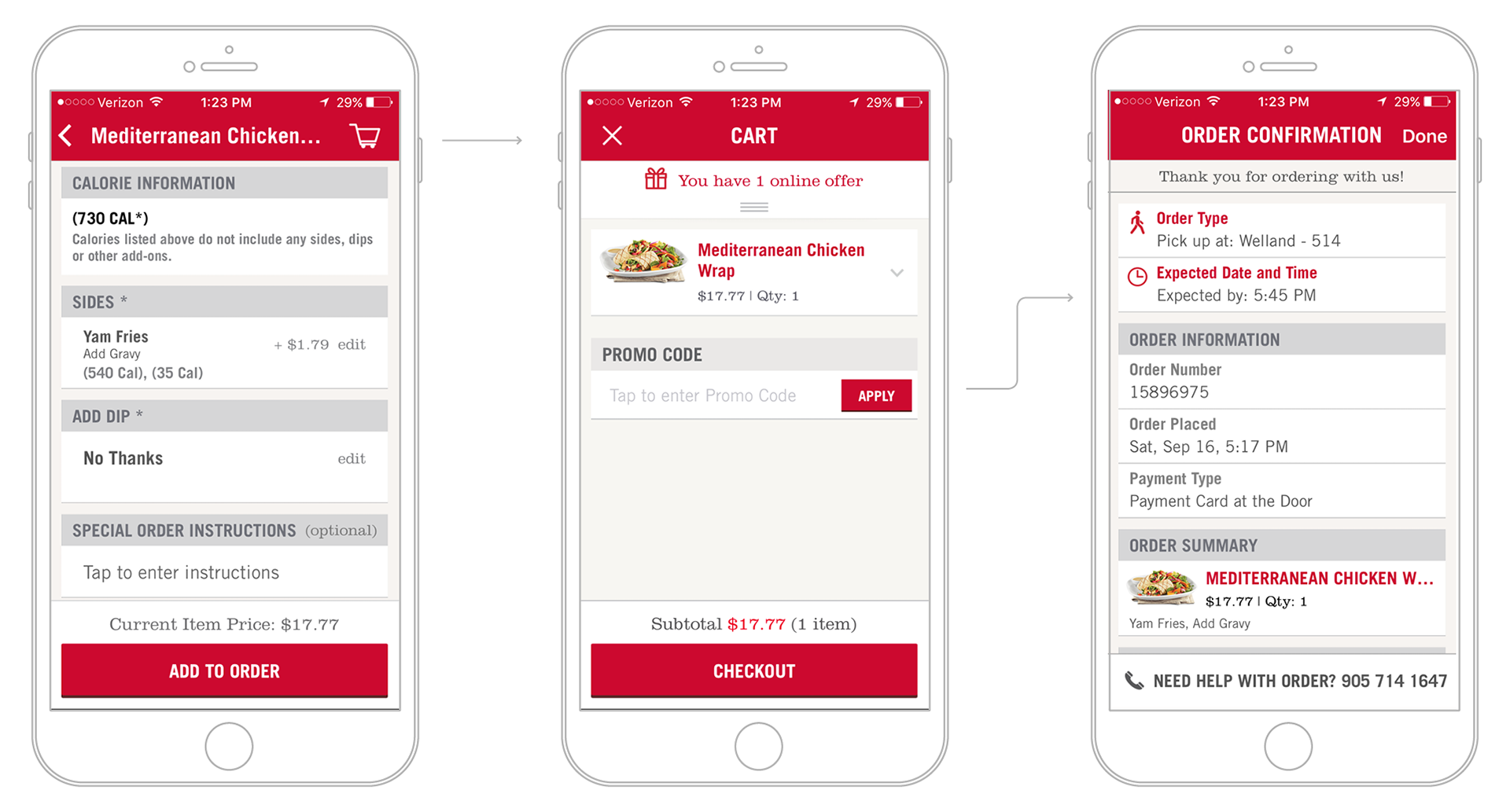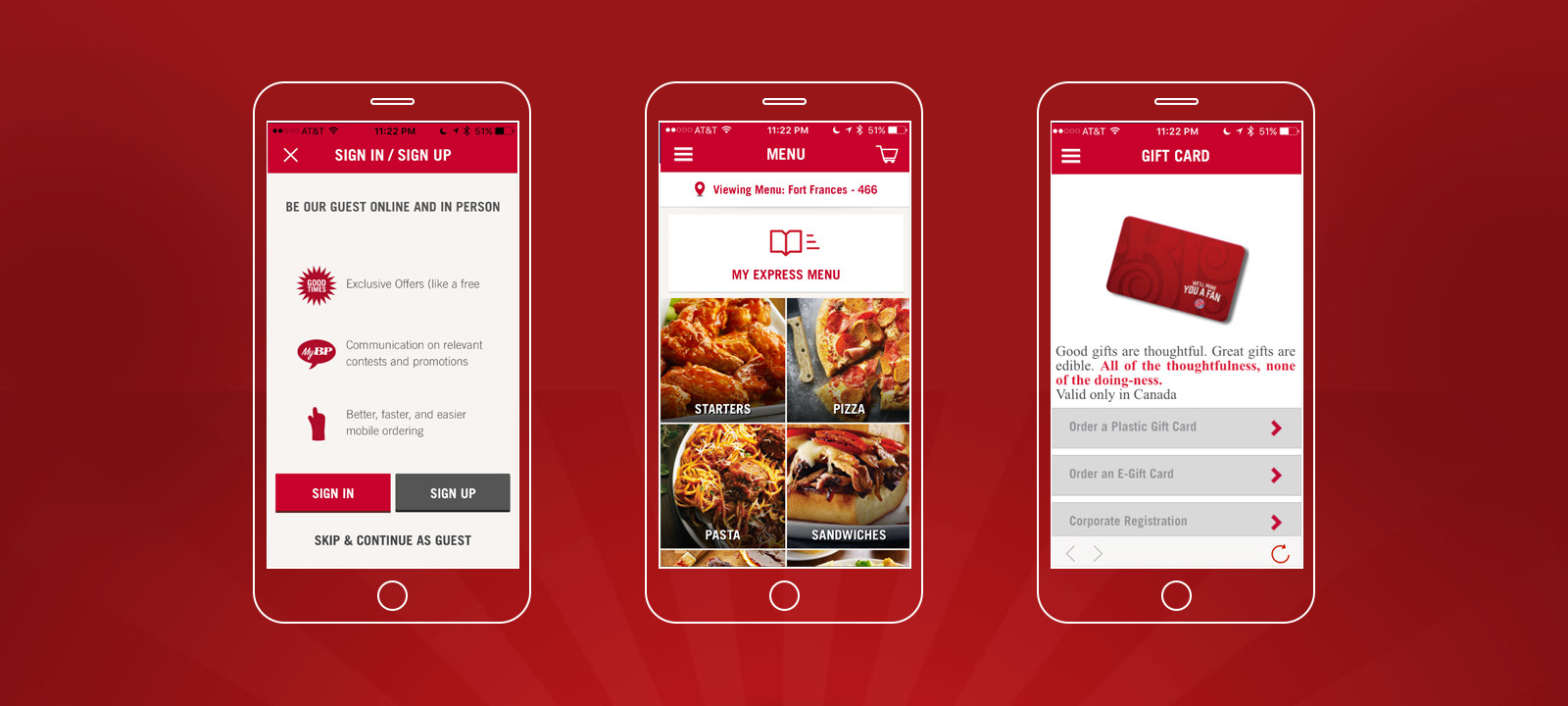 Since it was launched in 2014, MyBP has acquired more than 200,000 new customers, more than 100,000 app downloads and over $1MM in app e-commerce revenue.