In collaboration with education and learning department of the Virginia Museum of Fine Arts and VBTK development team, worked on the UX/UI design of several educational assets for the Fabergé and Russian Decorative Arts exhibit, a traveling exhibit that re-opened at the museum in October 2016. We were able to create a mobile application that could be displayed at the exhibit on ipads and downloaded later on, if museum visitors wanted to continue exploring the world of Russian history and culture outside of the museum walls.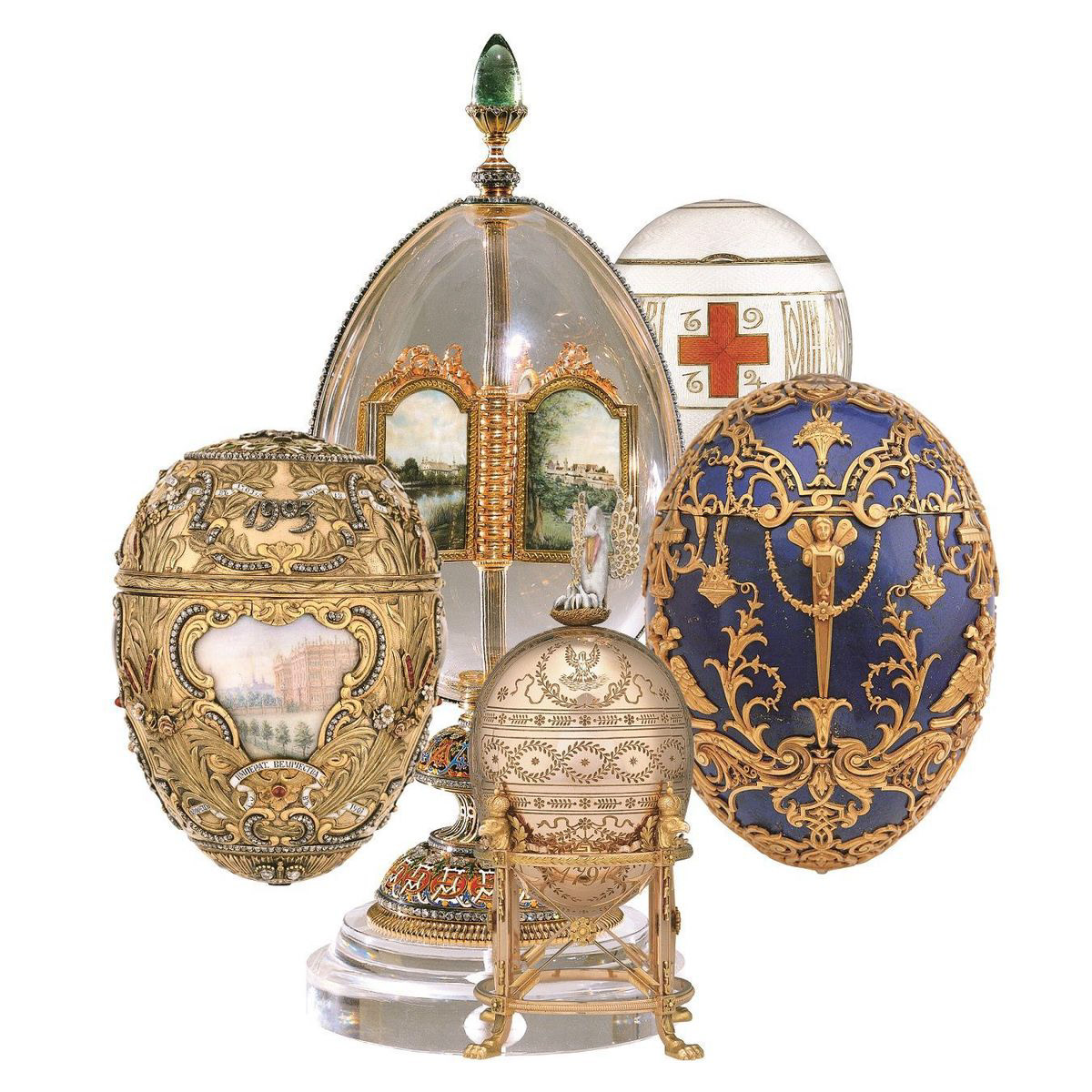 The VMFA knows they need to continue visitor engagement with younger audiences before the visit, after the visit, and beyond the physical walls of the museum. A downloadable app based on the stories behind the eggs was the logical next step to this engagement. To engage an audience both within the walls of the exhibit and outside of the museum, we built a mobile app, Five Pathways of Fabergé & Russian Culture, which provides historical context through different points of view, including the royal Romanov family, Russian fairy tales, Russian arts collector Lillian Pratt Thomas, and the famed jewelry workshop, the House of Fabergé.
Application: Cordova and Angular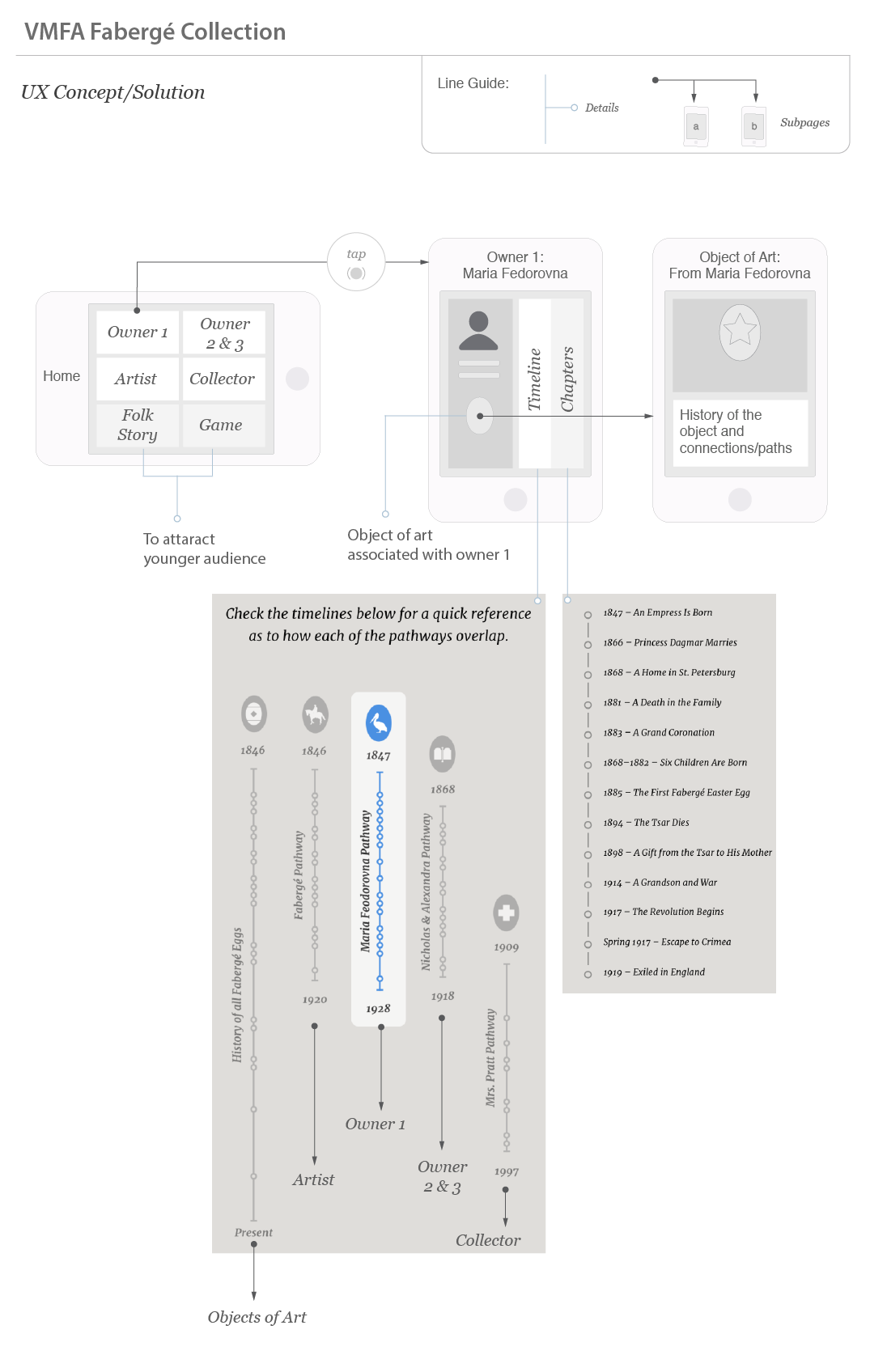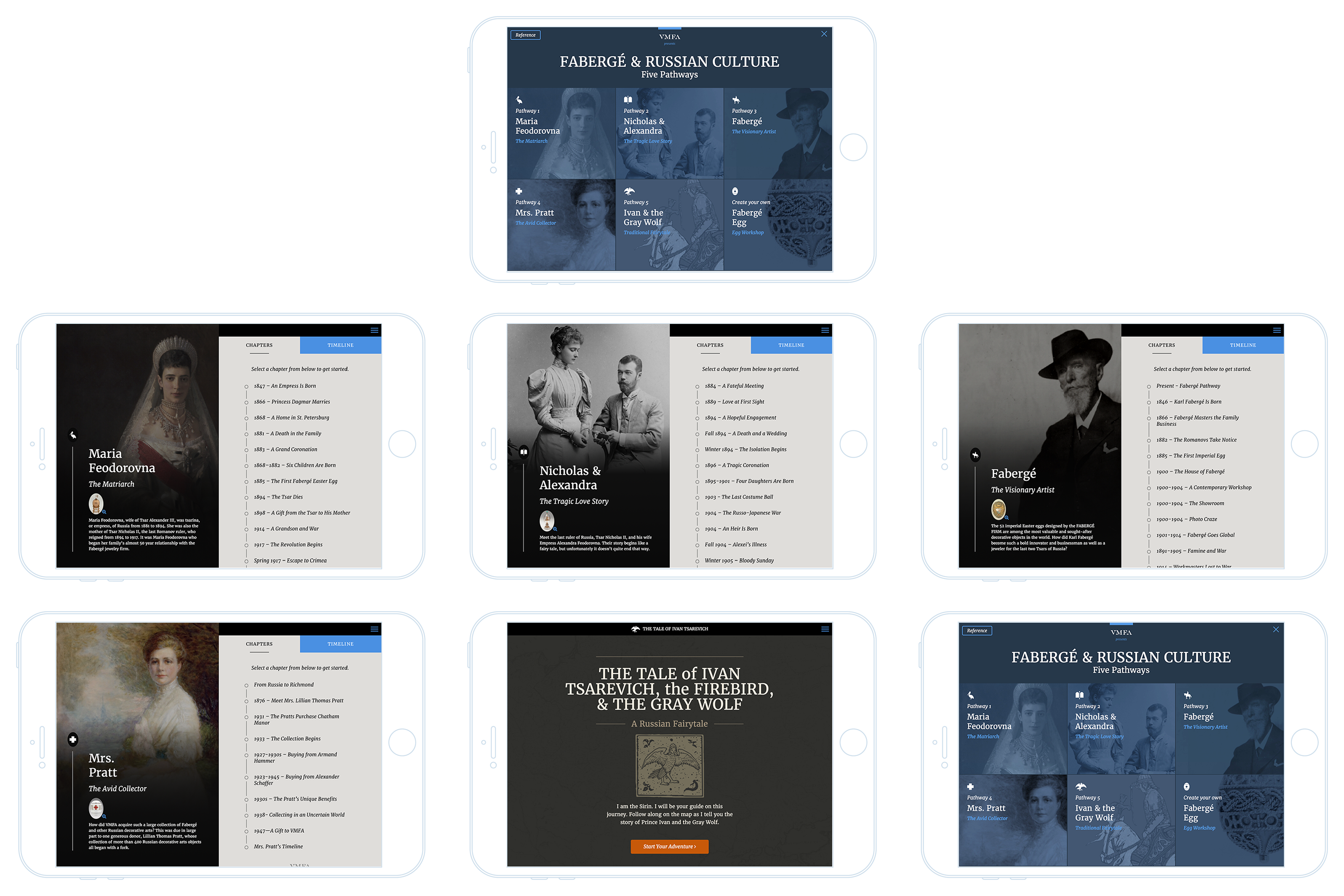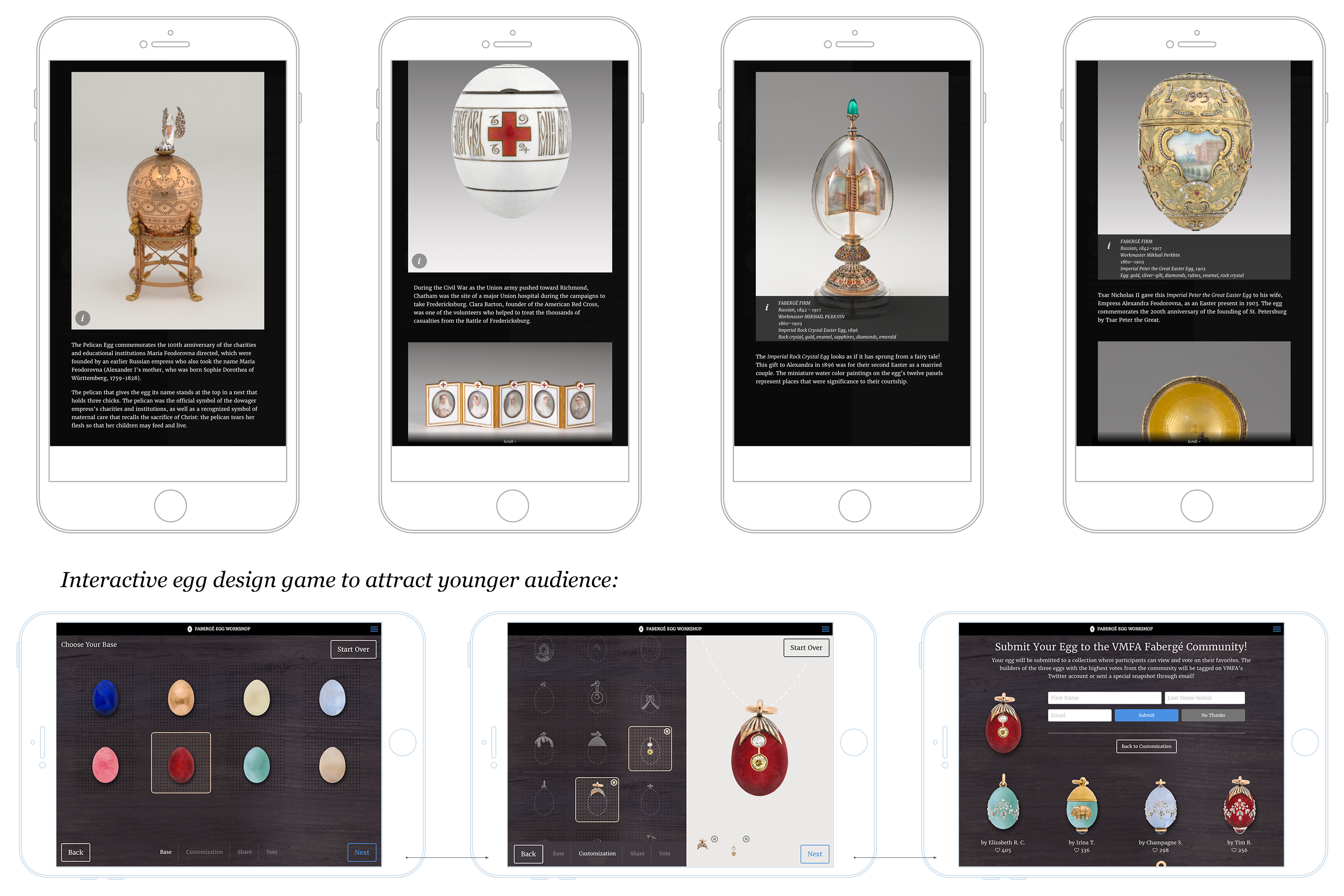 This complex app was meticulously planned and designed before development. One of the first steps was building the stories that the app would tell. The museum team put together five stories that expanded upon the history of the exhibit in different ways. Once we established the basic ideas and concepts of each story, we worked extensively with the team at the museum to create a design that incorporated their content and rich imagery.

Each story was carefully crafted to grab and keep the attention of the smartphone and tablet users. We took the historical stories and gave them interactive timelines as optional navigation through the information. The fairy tale combined an old story with three dimensional moving images that were recreated using images from the VMFA's rare book collection. It's special navigation was a map that brought you through the physical path of the story.